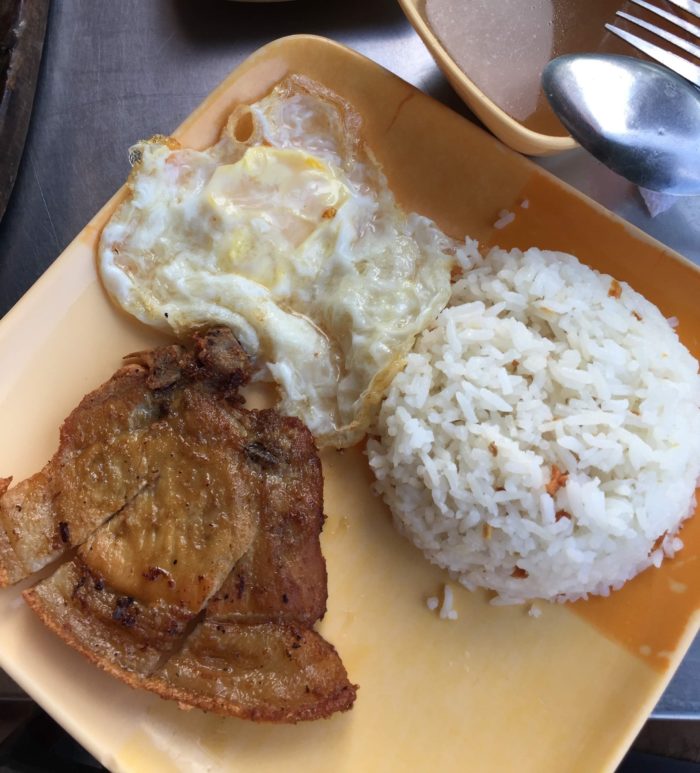 There's always that point in one's life when, over empty plates, leftovers and crumpled table napkins, a group of friends would broach the question: What would you have for your last meal on earth?
Some of my friends already had things in mind (truffle pasta, bacon…) while others, like me, were scrunching up our faces. Up to this day I couldn't decide what I would like to have in that fateful day, but you know what? Maybe I'd go for a Pinoy-style porkchop.
I wax poetic at my workplace – or anywhere! – when talk swerves to food (us Filipinos can't help but talk about food while eating, no?) and as most of the talk about food lead to comfort food, I'd always say porkchop in a heartbeat, vividly recalling each slab I wolfed down as a kid. Curiously, no fastfood chain offers one, so I settle for fried chicken.
Continue reading

"The Porkchop Pilgrimage"