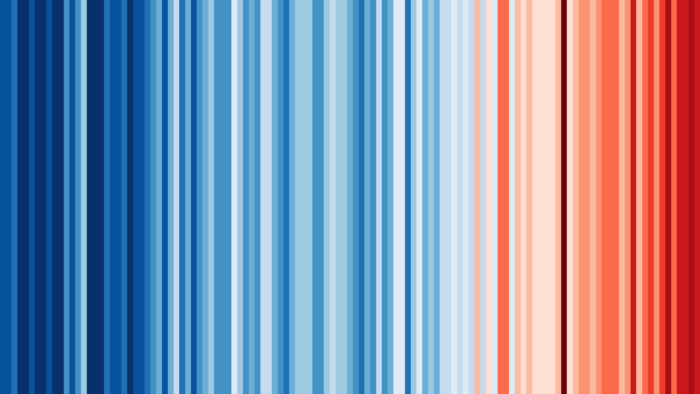 The only way I could think of my interest in the climate crisis is through the name of a culture podcast at the New York Times called 'Still Processing'. I have not listened to any of the 137 episodes it has as of today, nor do I listen to any podcasts (I find reading articles faster), so I'm basically taking the phrase at face value: that they named it as such as they talk about topics that develop and evolve as they speak. In an Internet era where everyone either knows or doesn't know about anything, the word 'still processing', bereft of its podcast context, is somewhere in between: you know something, but you need some time to do your homework or desk research. The word doesn't have the finality ("I'm 100% sure it's true!") nor ego ("I'm an expert on this topic!") that comes with knowing something completely – whatever that means these days. "Still processing": It's humble, it's tentative. Others might read this stance as dilly-dallying; I find it as intellectual humility: this is what I know, and this is what I don't know, or am unsure about.
As any sane Internet user knows, you're expected that whatever you say, or do, or write about on the internet is final – full stop. Rarely do we come across someone who writes something along the lines of "I'm writing this because – or even if – I don't know much about…" Perhaps you know a friend who did just that, and the topic was about the 2022 presidential elections: chances are that your friend has been "canceled" at some point – relegated to Facebook's "acquaintance" list, removed from Instagram's "close friends", "muted" on Twitter.
Everyone on the Internet is (purportedly) an expert; if you're not one, you're expected to shut up or do something else that you have expertise in. Personally, it shouldn't be that way. The mere admission that you barely have an idea on a certain topic could lead to an accumulation of browser tabs, a flurry of probes, missives and honest correspondences, or at the very least, a re-examination of oneself: Why do I not know more about this? Did I choose not to know or do I actively ignore this topic? And isn't that the goal, then: to naturally tease out that curiosity? To make people be interested about something they do not know much about? Isn't learning all about processing our thoughts and opinions, and throughout the process, a constant shedding of opinions, of admitting – or repudiating – ideas?
This is precisely why I've decided to use this space to write about climate change – something I know very little about. I was not taught about it in school; bitterly, regretfully, I do not have a postgraduate degree about it. I could only rely on curiosity, genuine interest and resolve to learn more about it. Writing in this blog is my way of writing "I'm still processing this" and finding comfort in writing this.
---